Beekeeping Courses at Greystoke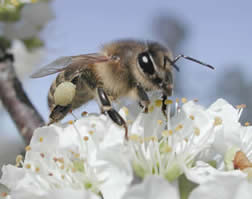 Complete Beginners' Beekeeping Weekend 16 hr weekend Course with Neil Cruickshank
Neil Cruickshank is a popular instructor for local beekeeping groups and provides a clear easy to understand but comprehesive 16 hour course including practical experience that should equip you to keep your own bees at home. Run over 2 days it provides the important information without overloading students on unecessary details within what is a vast subject and where there is actually endless reference material available on the internet. The courses is run along the lines of all BBKA courses but with the additional benefit of an accent on a minimal use of chemicals where possible from the tutor- Neil does not like sprays and his bees appear to be doing very well. We will beusing and looking at the frame hives within the Cycle Cafe garden- Neil also keeps bees in a Warre top bar Hive and one can be seen at the Cycle Cafe - the benefits of the glass window fronts are obvious and this too will be on site. £145 per course inc all refreshments and a lovely 2 course lunch . 9.30 -5.30 each day - beesuits provided
Bees, Biodiversity and Pollinator Gardening
A Bee Aware Day NEW DATE : Sat 19th October 2013 with Brigit Strawbridge of BBC2's 'It's not easy being Green'
''There are 267 different species of bee in the UK: 1 species of honeybee; 24 species of bumblebee and over 240 species of solitary bee. Between them they pollinate over a third of all the food we eat and around 80% of all our flowering plants. Bees come in all shapes and sizes, live in many different habitats, both above and below the ground, and their life cycles and behavioural patterns are as fascinating as they are varied. Almost all of them are in decline. There are myriad reasons for bee decline, the main ones being habitat loss and the use of pesticides, This informative day with expert Brigit Strawbridge examines current issues and looks at all we can do to help combat bee and pollinator decline on an individual basis'

Brigit Strawbridge moved with her family to a smallholding in Cornwall in 2005, where their endeavours to live a more sustainable lifestyle were the subject of the BBC2 series 'It's Not Easy Being Green'. In 2006 Brigit founded 'The Big Green Idea' charity to help show people how simple and inexpensive it can be to live a green and ethical life. Over the last couple of years Brigit has become increasingly concerned about the plight of our native bees and now talks, writes and campaigns to raise awareness of the problems they face and how we can all help them.
This promises to be a very busy day with Brigit focussing on the extensive and fascinating subject of

Bees and how we can help them.

Bee decline' is almost an every day topic in the media . Though many theories abound,

there is still insufficient information about the causes for this problem

- the fact it is not just honeybees that are being affected, and - most importantly - the solutions

This one-day Bee Aware workshop covers these issues and much more besides....

with Brigit guiding you through the many aspects towards being completely Bee Aware

The day offers an opportunity to to discover more about bees, the problems they face and

how we can all give them a helping hand.

I shall be talking about the differences between

honey, bumble and solitary bee species,

their unique and fascinating behaviour patterns,

their roles as pollinators, the reasons for their decline

and, most importantly, what we can all

do to help them.

"By the end of the day I guarantee you will

see bees in a whole new light!"

The Cycle Cafe has cottage gardens which may provide some useful examples of Bee Friendly plants - also Bee Hives.

Looking at the importance of (and difference between)

Honeybees, Bumblebees and Solitary bees,

the problems they all face (focussing on habitat loss and neonicotinoid pesticides) and

what you can do to help them.

The workshop will include much fascinating information about the behaviour and life cycles of bumblebees and solitary bees, their roles as pollinators and their fascinating relationships with flowering plants.

Vital pollinators

Bees pollinate about 80% of the world's crops and play a significant role in UK agriculture. They're also responsible for pollinating garden plants and, as a result, will be familiar and much-loved to many of us.

Two species of UK bumblebee have become extinct since the 1940s and numbers of other bees are seriously declining.

Some are adapting well to our garden flowers but it's a hard struggle for survival for those out in the wider countryside.

The day will cover:

Pollination - the relationship between pollinators and flowers

Bumblebees - life cycle, behaviour, how to identify different species, buzz pollination, cuckoo bumblebees, diseases and predators

Solitary bees - behaviour, life cycles, role as pollinators, identification keys, how to attract them to your garden

Honeybees - pests, predators, reasons for their decline and touching on 'sustainable' beekeeping - (cont.) see right

Bee decline - habitat loss, pesticides, pests & diseases and climate change

Gardening for bees - what to plant and how to make your garden more wildlife friendly
---
A fascinating and compelling argument for the Warre Hive as trasnleted by Dr David Heaf - found in Beekeeping Quarterly Nov 11
'Build your own Warre Hive Day ** including cost of materials and hive £215 lunch and instruction
Skep Making Day . . with Martin Buckle.
Bee Bole

Dry Stone Walling Day

including building a

Lakeland Bee Bole

for Skep Beekeeping

Steve will include during the day construction methods for Bee Boles – combining his considerable stone walling skills with locally available reference material from one of Eva Crane's publications on the architecture of Bees. We will attempt to recreate some Beeboles in this Lakeland garden for our own north Lakeland bees in Greystoke.

Our dry stone walling days are run by Steve Allen – who works closely with Andy Goldsworthy(of Cumbrian Sheepfold Fame) and is a professional dry stone waller.
---
What is 'Natural' or 'Bee Friendly Beekeeping'?
Natural Bee Keeping is a less time consuming, small-scale, low cost, biodynamic, sustainable, chemical-free, low-impact and organic way of keeping bees. . . . .it is perfect for those who would like to keep bees and do their bit for the environment, with honey as a bonus. It requires less equipment, less cost and less time than current frame beekeeping method.
Very recent controversy over 'Bee Friendly' insecticides that are in fact deadly to bees - and may account for the sudden collapse of many bee colonies world wide - has led more people to question current practices and look back to methods used early last century when often every household with a garden kept bees as a matter of course.- using a top bar hive.
The Warré top bar Hive the is one of the oldest and simplest types of beehive box -needing little skill and few tools to build ( We are holding Warré, Hive Building Workshops in Easter and Summer holidays for Lads and Dads/ parent and child/ individuals ) doing just this - see below .These hives are simple, effective and apparently a maneagable way of keeping bees.
This does not mean that one cannot keep bees in a relaitvely chemical free way with tradfitional hive types. However costs are greater, there are space/storage issues and more lifting weight implcations with traditional hives There are also further in depth considerations in hive type and management
We are extremely fortunate to have top scientist Dr David Heaf , the guest speaker at the inaugural Natural BeeKeeping Conference 2011 to be visiting Greystoke again on Good Friday 2012. As a scientist that has come from the Conventional Beekeeping beginnings , he present his case for the top bar natural beekeeping lobby and will share his time served wisdom to help people consider the arguments for this approach. In addition he will introduce Skep Beekeeping for those interested in making a Skep the following day.
Bee-friendly Natural Beekeeping and Skep Beekeeping - Dr David Heaf
- A single day course (or extension) for those interested in learning more about this alternative approach. Having had the informed grounding of a BBKA type course some might welcome the opportunity to learn about this Bee Friendly approach that is becoming more and more popular. Bee friendly beekeeping places the accent on keeping bees for just that reason and less on the need for Honey extraction from the hive. However if you read the below article called Why a Warre you will see that Warre Hives do not necessarily compromise honey production at all . Top BarWarre Hives do emulate the spaces that wild bee colonies often select and are favoured in this approach.
Course Cost including 2 course lunch and all refreshments Single day £105 (or £80 when booked as a 3rd extension day to a weekend course OR alongside a SKEP making day)
The Warré top bar Hive the is one of the oldest and simplest types of beehive box, they provide a simple, effective and maneagable way of keeping bees for an individual

Bee Friendly Beekeeping

Warré Hives are available online

if you' d rather buy, for example

provide hives ready built or in kit form using

local English Cedar Its a good start on the road to being sustainable and they are simple to use

There will be some other start up costs as well

You will need a hat, a veil , some gloves and an old white shirt plus the blessing of those you live with .

In addition some suitably bee friendly flowering

Often Urban areas can be more suitable

thanks to our nations love of gardening- sometimes the rural landscape is bland, intensively farmed and very un bee friendly .

The course will examine its construction, populating it with bees and managing it throughout the year.

Beekeeper intervention will cover feeding, harvesting honey, wintering, swarming, Varroa, and the options for raising additional colonies and queens.

Beekeeping has social, economic and environmental implications: we shall keep these sustainability themes in mind throughout the course.

These days will include examination of hives

on site / weather and bees permitting
'Introduction to Honey bees and their care encompassing the Biodynamic Perspective -
The Marvel of Colony Life' with Heidi Herrmann, a co founder of the naturalbeekeepingtrust.org ......
Please note that this course is designed to enable participants to arrive at an informed choice regarding the issues surrounding bees and beekeeping - it is not a beekeeping course.
It is therefore perfect for existing beekeepers keen to learn more and presents a real opportunity to ask questions to the advocators of this biodynamic organic approach .
To those considering keeping bees this day will help you decide whether you d like to progress further to the full beekeeping course and arrive at the approach you wish to adopt when keeping bees All issues will be addressed. You could combine this course with a full Bee Keeping course either here or elsewhere and come to your own conclusions of hive management and pinciples.
There will be bees on site that may be examined during the day, weather bees and time permitting
Please note that this course is designed to

enable participants to arrive at an informed

choice regarding the issues surrounding

it is not a beekeeping course, but rather a preparation for a beekeeping course.

'Introduction to Honey bees and their Care'

This popular day course provides a

basic introduction from our biodynamic perspective

to the nature and needs of bee colonies

and makes the case for sustainable beekeeping practice.

We shall spend most of the day looking in detail at the life of

a bee colony through the year.

What do bee colonies need to remain strong and healthy in the context of challenging environmental conditions.

What does bee-guardianship involve and how can we meet the needs of the bees through bee-friendly husbandry?

How to help the bees without becoming a beekeeper,

The fundamental concepts of biodynamic/ natural beekeeping

will be explored with reference to the Guidelines

We would encourage anyone starting with bees to seriously consider training in natural beekeeping, which is invariably grounded in an attitude of respect for the natural world and its most important and vital representative, the honeybee.


The Trust is indebted to the work of Dr Rudolf Steiner, and inspired by his insight into the nature and importance of bees.

A Plum blossom being visited -

the pale sack attached to the leg is actually a full pollen basket - how ingenious !

The Natural Beekeeping Trust aims to promote awareness

of sustainable beekeeping which is strongly orientated by

the essential nature and needs of the bees.

The founders of the Trust believe that encouraging

bee guardianship as well as fostering an interest in

organic/biodynamic agriculture and gardening

will make a major contribution to ensuring the

long term health of the honeybee.

Husbandry approaches advocated by the Trust are based

on allowing bees to express their instincts fully through

swarming, presence of drones, overwintering on honey

as well as taking due care to support colonies'

Respecting the bees' need to keep their brood nest at a constant temperature is one of the cornerstones of natural beekeeping, and from this it may be inferred that routine inspections of the nest are not advocated.

This, however, does not equate with 'leave-alone' beekeeping as observational skills must be developed to a high degree in order to monitor colony health.
Click right for

Main Programme table

with prices etc located at 'Other Quirky Days'

on top menu