Artisan Cheesemaking at Home with Rachael Shreeve from 'Aries Dairies'
'Aries Dairies'as fondly named by Rachael comprises three pet ewes producing milk for her family

Rachael is an Arian birthsign (The Ram) and her name

is also Hebrew for Ewe - Aries Daries was the perfect name

Ewe's milk is a very rich milk, having a lovely creamy taste - from the same volume of milk, twice as much cheese can be made compared to using cows milk.

Rachael is also infamous locally for making 'Baaaa Bras'

(size double ewe!) for her girls, to keep the lambs off the milk,

once they have had their share, but allowing them to still run

with their mothers

Every morning and evening between early March and September Rachael hand milks her 3 girls outside the barn attached to her home . They jump onto the milking stand ready to be milked and simultaneously enjoy their breakfast or supper

Cheese making dates 2017

Sat 18 March 2017

Sat 25 March

Monday 29th May (Bank Hol)

£75 inc a lovely 2 course lunch home made biscuits

and fresh coffees etc

there will be a £5 ingredients charge payable to the tutor on the day, both unpasteurised amd pasteurised cows milk will be available for use over the day.

9.30-2.30pm ish

each day

Trained as an Antarctic marine ecologist Rachael and her husband moved to the Cumbrian Fells some 7 years ago to live the good life - and they have never looked back. Her dream was to be self sufficient in her own dairy making cheese, butter, cream, yoghurt and of course milk.

For her first two years in Cumbria she worked on a neighbours (meat producing ) sheep farm to learn the basics before finding a local contact from which to buy her own three dairy sheep. It transpired that sheep were more suited to the area rather than goats .

Biffa, Millie and Lulubelle became part of the family




Handling the Curd



Filling the moulds

Setting the Curd

The milk is used by the household not only as lovely fresh milk, but it is also made into set and drinking yogurts, and into various cheeses from soft feta, to farm house cheddars and hard romano like cheeses.

The milk is also separated to produce cream and further processed into butter.

During this Greystoke course you will learn about the basics of making cheese; the important differences between hard and soft cheeses , what affects the taste of the cheese , the importance of different starter cultures, different curdling agents and how temperature and humidity affects the final product. For the course both unpasteurised amd pasteurised cows milk will be available for use. You will be making one of two types of soft cheese , learning the process of hard cheese making, learning about and sampling Rachaels own feta cheese and understanding principles and pitfalls of many different types of artisan cheesemaking.
Please note Filming is not permitted at any of our workshops
Specialist Baking Days with Gillian Harris
The eldest of 10 children, Gillian has always been interested in cookery, especially baking. Her job after Sunday school was to bake bread and cakes for the family for the week. It was never a chore for her – she loved being in the kitchen. Over the years she learnt to make cakes for her siblings' birthdays and later for other members of the family and for friends. This expanded to wedding cakes, christening cakes, buffets, etc,as the family grew up

Since moving to Cumbria and becoming involved with the Women's Institute and the Sugar Craft Guild, Gillian has demonstrated various forms of cookery and cake decorating - fish cookery, soups, starters, quick suppers, jams & preserves, gateaux, sugar flowers, gelatine flowers, all kinds of cake icing and decorating, bread making by hand and by machine.

As a result of a Christmas bread making demonstration Gillian was approached by Carrs and asked to help with the development and promotion of their specialist bread making flours developed for bread machines. Since then she has given many demonstrations and workshops, enjoyed trying out different recipes and different bread machines. She has also been asked by many people with food intolerances to find recipes to suit and found this area of research really interesting

All in all she would like to say a big thank you to her mum and grandma who were always ready to let her lend a hand whenever they were in the kitchen and who encouraged her to try out different recipes. She considers herself very lucky to have 3 children and 5 grandchildren who all enjoy cooking.

.it means her kitchen will continue to be the hub of the house for some time to come.
Real Bread by Hand with Gillian Harris
Please bring an apron, some

lightweight scales and a bag to

take home your goodies..and make sure you have space in your freezer.

Artisan Bread Days

Friday 17th March - Bread full

Sun 19th March Bread & Scones day* full

Wed 24th May Bread new date

Wed 11 October Bread & Scones*

Wed 22 November

10am to 2.30pm ish

£75 inc a lovely 2 course lunch etc

Our Bread workshops are always very productive and typically

students make four batches to take home with them.

*On request we have added a scone option into some of the Bread making workshops meaning that you will make atleast one batch of scones and one batch of bread and students may then choose whether to make further bread or scones for the remaining two.

Gillian will explain over first coffees the importance of the various ingredients, dried yeast vs fresh, liquids and proving times- and very soon you'll be making your first loaf of basic farmhouse bread - wholemeal or granary - you will quicky move on to rolls, foccaccia. rustic soda breads, challah, parmesan buns garlic rings and much more - make room in your freezer- you will see Breadmaking with new eyes .

There is something special about making bread by Hand -

and for the time spent doing it - then it's worth doing it as well as you can - and the warm dough-y smells that ensue will create an unrivalled homeliness for your kitchen

Gillian, who is becoming very well known throughout the county for her whole repertoire of bread making skills will share with us her secrets for a wonderful variety of her very achievable and special 'hand made breads' .

Using both Aga and conventional fan oven. Your day will include a lovely

2 course lunch, with hand made bread and

all refreshments.

Extra charges

There will be a charge of £10 payable to the tutor directly on the

day towards the cost of the specialist ingredients used
Gluten Free Cookery Days
Gluten Free 'Breads and Pastries' 2016

£75 inc a lovely 2 course lunch

Please contact us if you would like us to organise a GF baking day - min 5 persons required

Anyone who has ever tried to make Pastry, Bread, Biscuits or Scones

gluten free knows that result can be disappointing

Shown are pictures from our last GF bread and pastries workshop

Gillian Harris bakes for several gluten free clients and is well versed on all the hazards of cooking without gluten , with hints and tips on getting the best out of her recipes. She prefers alternative flours such a chestnut etc rather than the gluten removed wheat flours- she has experimented and adapted many recipes to share with you.

Its entirely possible to make very light and lovely

gluten free pastry- you just have to know how!

Gill will arrive with many ingredients and over first

coffees she will tell you about some of her favourite ingredients - you will then be invited to choose from

a variety of recipes and the cooking will start.

You will feel far more confident about all you prepare

and serve after a workshop with Gill.

There will be a charge of £10 payable to the tutor directly on the day towards the cost of the specialist ingredients

It's the gluten that gives bread and pastries their elasticity and cakes their spring.

Therefore 'Gluten removed' free flours are a little more difficultt to work than normal flours and results less predictable -

but there are ways round to getting good results - find out these secrets from Gillan

In addition there are many other alternative ingredients to use as substitutes for a gluten free diet which will provide very tasty alternatives and so help towards a fresher approach and better results.

You will be eating for lunch the items you have made where appropriate

Please bring an apron, some lightweight scales and a bag to take some of your things home in.
---
| | |
| --- | --- |
| | |
Scrumptious Scone Making Day with Gillian Harris
Please bring a pinny, a mixing bowl

and a container for all your scones to take home and impress friends and family

Scrumptious Scones Day

Sun 19th March 2017

Bread & Scones day*

Wed 11 October

Bread & Scones* day

In order to accommodate those interested in scone making we have added a scone option into some of the Bread making workshops meaning that you will make atleast one batch of scones and one batch of bread and students may then choose whether to make further bread or scones for the remaining two.

10 -2.30pm ish

£75 inc a lovely 2 course lunch etc

Seduce your guests with the homely

warmth of fresh country baking.

Gillian Harris shares with us her many hints and tips gleened from a lifetime of baking. This is a very hands on cookery day experimenting with different mixes and recipes.

Once you've made a batch or two and discovered the feel of how it should be (and that its not so hard at all) - then the fun will begin .

Suddenly, a perfectly baked - light as a feather- plain scone will be just too easy and you'll soon be experiementing with all the other Scone receipes tha Gill will bring for you ~ cheese, savoury, herb maybe even lavender.

Gillian brings a vast range of ingredients - be prepared to be adventurous

We will be working with an Aga and a conventional oven.

There should be plenty to take home at the end of the day.
Making Chutneys and Mincemeats for Christmas
Of Chutneys . . . Originating from India there is a virtually limitless number of chutneys that can be made from almost any combination of vegetables, fruits, herbs and spices. Chutneys are usually grouped into either sweet or hot forms; both forms usually contain spices, including chili, but differ by their main flavours. Chutney types and their preparations vary widely across Pakistan and India.

However european chutneys tend to use more fruits, vinegar and sugar and less herbs and spices , although it is these that give the wonderful variations and special Christmad flavours.

Of Mincemeats . . . Despite its name mincemeat contains no meat (although it used to) but is a delicious combination of dried fruits, spices, sugar, suet, apples and brandy. It's most common use is the traditional Christmas mince pie, but it also makes delicious crumbles and cakes. Once you've made your own mincemeat it's highly likely you 'll never wish to buy another jar again .

Gillian will have several lovely recipes up her sleeve that will stand you in good stead

in the build up for Christmas and as always she will arrive with a mass of ingredients and

give you an opportunity to get creative

You may be asked to bring jam jars and windfall fruit- we shall confirm nearer the time.

PLEASE NOTE FILMING IS NOT PERMITTED AT OUR COOKERY WORKSHOPS
Christmas Breads from Around the World with Gillian Harris
.

fougasse, kolach,panettone

,pulla, challah,christollen, vorte limpe

and many more

Filmed by Border TV

in Dec 2008 as a

Christmas Cookery

feature

......

click right

Join us for a whistle stop bread-making tour around the world.

Have a go at making and tasting some of the special Christmas breads from such places as France, Spain, Portugal, Germany, Greece, Italy, Sweden, Norway, Finland, Poland, America, Israel, etc, from very simple 'hearth bread' to very rich spicy, alcohol-soaked fruit loaves.

Enjoy the aromas and traditions of real family Christmases. With each bread you will learn a little of how the recipes were developed and what they represent.

Surprise your family with something a little different this Christmas!

All of these breads are usually made by hand but the use of a bread making machine

and/or Kenwood (or similar) mixer for making the dough cuts out some of the hard work !

We usually do a bit of both.

Vorta Limpa - a Swedish bread made with rye flour, cloves, port and ale - especially good with cheese * Julekage - A jewelled crown with lots of glace fruit

Kolach - from Russia unusually made with yoghurt& * Christopsomo - a Greek bread with a byzantine cross and walnuts for good luck * Placek Swiateczny - Polish - more like a teabread - traditionally the centrepiece of food eaten after midnight mass * Panettone - the famous Italian Christmas bread named after the baker who created it

Bolo Rei or Roscon de Reyes - fthe King's Crown - found in Portugal or Spain, also known as twelfth night bread, eaten on 6th January * Fougasse - a french hearth baked bread, again the centrepiece after midnight mass * Christollen - German Christ Cake - representing Jesus wrapped in his swaddling clothes * Pulla - a Finnish bread flavoured with saffron and cardamon * Challah - a traditional Jewish bread, similar in taste and texture to brioche, made for all festivals but in an elaborate plait for Christmas * Money Bread - from the USA - not strictly for Christmas but using the usual Christmas spice, brandy & fruit and good fun to make and eat * Spiced Christmas Bread - an English recipe although probably not really traditionally just for Christmas .
---
Cup Cake Decorating Classes
Cup Cake Decorating Classes

Please contact us if you would like us to organise a Cup Cake day for your group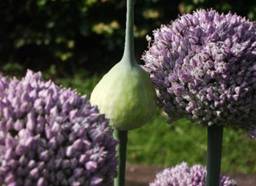 Greystoke Cycle Cafe opens on: Fridays 12 - 6pm, Saturdays 10 - 6pm & the 2nd Sunday of the month 10 - 6pm between Easter & end September. We are a family run tea garden on the C2C cycle route and also welcome walkers if they are prepared to take the short walk from the village car park (350yds)
We serve hot and cold light lunches, using our own organics where possible, home made cakes, large mugs of tea & real coffee, have spacious cottage gardens ideal for families & enjoy lovely views out over the parkland to Greystoke Castle.
At other times, if we are in & available we will gladly serve weary cyclists & walkers with whatever we have- and will open for groups with notice.